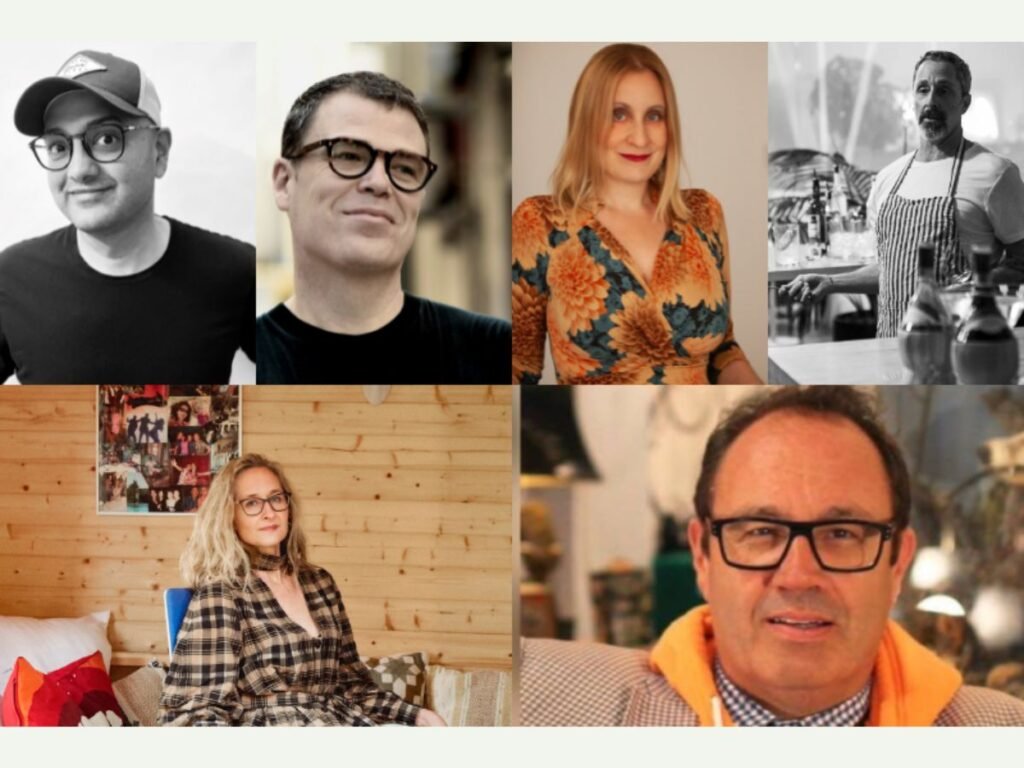 The World's 50 Best Bars launches Bareksten Best Bar Design Award
Read Time:
7 Minute, 11 Second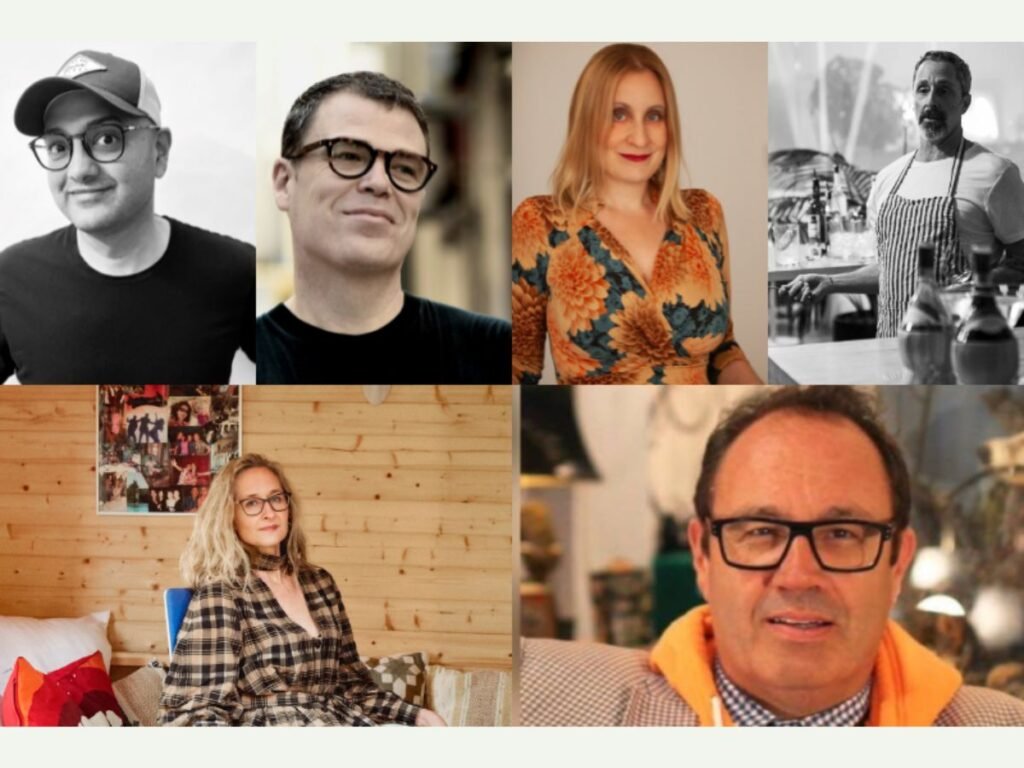 (Clockwise from top left) Anirudh Singhal, Paul Semple, Alia Akkam, Scott Baird, Shaun Clarkson and Bethan Ryder
New Delhi (India), May 26: For the first time in its 21-year history, 50 Best branches into the field of design with the launch of the Bareksten Best Bar Design Award. The award will be judged by – and has been curated by – an esteemed panel of hospitality design experts, with bars from anywhere in the world invited to submit their venues for consideration from today. Venues do not need to have any prior affiliation with 50 Best, its lists or 50 Best Discovery to be eligible. Entries will close on 6th June and the winner will be announced at The World's 50 Best Bars ceremony in Singapore on Tuesday 17th October 2023. 
The selection of Anirudh Singhal, founder of Haus of Bars by SpeedX, as a judge for the Bar Design Awards, making him the Indian judge to participate in the prestigious global event. Anirudh's entrepreneurial journey began in 2011 with SpeedX, leading him to create award-winning bars, including eight of India's entries for the coveted list of Asia's 50 Best Bar in 2022. His selection is a testament to the growing importance and influence of the Indian bar industry on the global stage, resulting in increased visibility and recognition for Indian bartenders, designers, and bar owners. Singhal's participation in the selection process for the Bar Design Awards will help raise the profile of Indian bar design and showcase the country's talent and potential to the rest of the world. The World's 50 Best Bars is a highly respected organization that has become a global authority on the bar industry, and Singhal's appointment will undoubtedly have a positive impact on the Indian bar industry.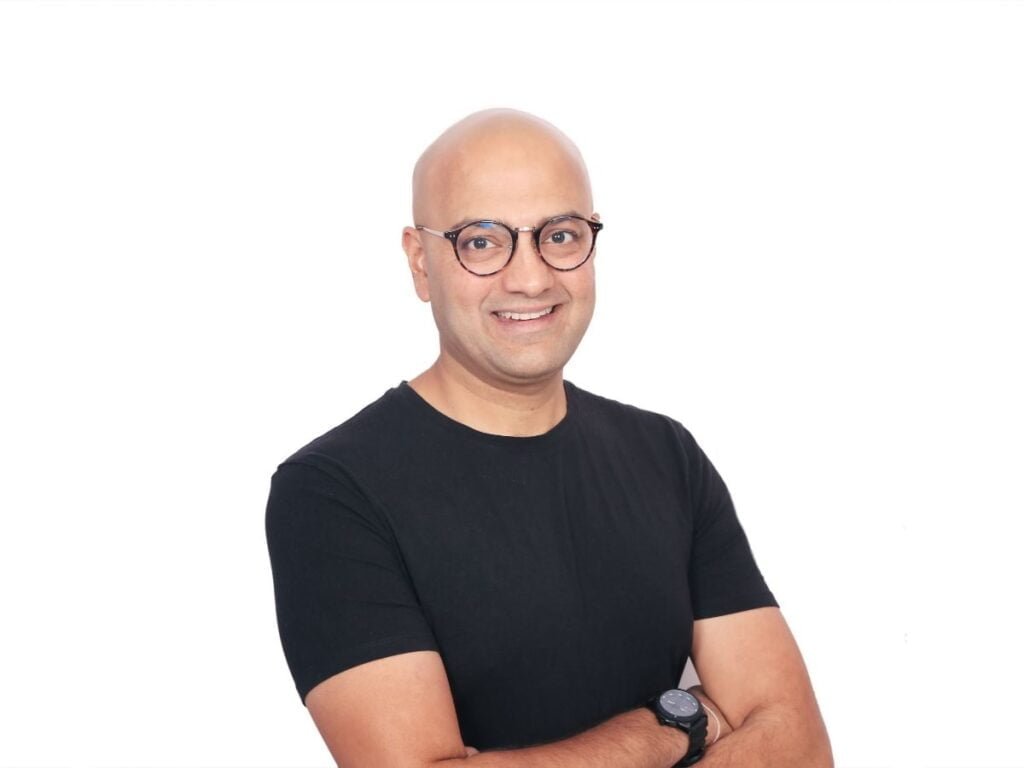 What to expect when applying
The Bareksten Best Bar Design Award has been created to reward bars across the globe for thoughtful design and will go beyond style and taste to hit touchpoints of accessibility, sustainability and appropriateness for its market. The judges will assess each entry based on six criteria.
Innovation – does the design stand out and provide something new or unique to the bar world?
Aesthetics – grading of the artistic value of the bar, including its design, shape, colour, texture, finish and engineering
Accessibility – consideration of all guests' access to all areas of the bar and its facilities, as well as an assessment of its safety for guests and staff
Ergonomics – functionality of the bar space, including bar stations, access to fridges, the height of the speed rail and access to the back bar. How easy the bar is for guests to navigate and how smooth the flow is through its facilities
Ecological compatibility – the potential environmental and ecological impact of the bar, considering its use of materials and processes used in the build. How responsibly it uses energy and interacts with its environment. Essentially, is the bar built to stand the test of time?
Emotional quotient – in addition to fulfilling its practical purpose, does the design create a sense of enjoyment and satisfaction?
As well as crafting a written entry that addresses the criteria, bars will also be asked to provide photos, schematic drawings, architectural plans and a video walk-through of their venue.
Entries are now open to the all-new Bareksten Best Bar Design Award, which is available to any bar, anywhere in the world. The winner will be revealed at The World's 50 Best Bars 2023 in Singapore on 17th October – find out everything you need to know about the award's criteria, and its judges and make an entry here
Anirudh Singhal, Founder of Haus of Bars by SpeedX, selected as the Indian jury member for World's 50 Best Bar Design Awards.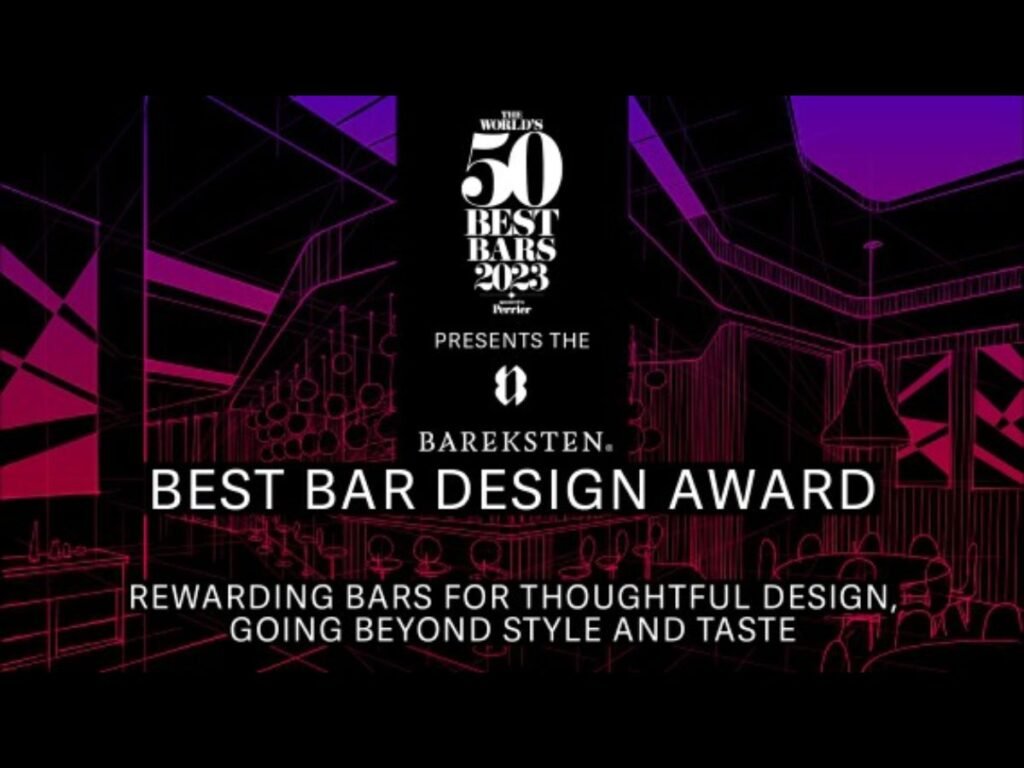 Meet the judges
The award will be judged by a panel of industry experts including (clockwise from top left) Anirudh Singhal, Paul Semple, Alia Akkam, Scott Baird, Shaun Clarkson and Bethan Ryder.
When the entry phase closes on 6th June, six of the greatest minds in hospitality design will whittle the applicants down to a final three, who will be invited to Singapore to attend The World's 50 Best Bars ceremony to discover the winner. The judges who helped design the award's criteria and will select the winner are:
Alia Akkam – A native New Yorker, experienced drinks and design journalist and confessed Europhile, Alia Akkam has called Budapest home since 2015. She is a contributing editor at Beverage Media and Hospitality Design and contributes regularly to Architectural Digest's AD PRO vertical as well as ICON, OnOffice and Barron's PENTA publications. Akkam has an affinity for writing about cocktails and bars, as well as interiors, hotels, travel, food and culture.
Anirudh Singhal – After helping launch numerous trend-setting restaurants and bars, Singhal is now the man behind Speedx, a firm built to design hospitality venues from the ground up on the principles of ergonomics and comfort. Speedx has built over 500 bars across India, including all the country's entries on The World's 50 Best Bars and Asia's 50 Best Bars rankings; they are the largest bar design and build company in the country. He has recently launched Haus of Bars by Speedx, an online store giving the public access to professional-grade equipment to create the ultimate home bar.
Bethan Ryder – With over 25 years of experience in design, interiors and travel journalism, Ryder is an expert in what makes a great bar. Now the executive editorial director at leading global trend forecasting agency WGSN since 2020, she has previously held senior editorial positions at Elle Decoration, Wallpaper* and Telegraph Luxury and has contributed to numerous titles including Sunday Times Style, The Guardian, Interior Design and the Evening Standard. She has also edited four books on bar, restaurant and club interiors for Laurence King Publishing, regularly chairs talk on design and host the House of Tales podcast series.
Paul Semple – Semple is one of two masterminds behind the hospitality-focused interior design studio MSDO, founded in 2020 alongside his lifelong collaborator Matthew Shang. With over 20 years of experience working around the world, including over five years leading the global hospitality team at multinational architecture firm Hassell, Semple has been based in Singapore since 2004. He has overseen and led design projects ranging from opulent retail spaces to large-scale hospitality venues, city hotels, small resort properties and award-winning bar projects.
Scott Baird – Baird is a San Francisco Bay Area native and a hospitality veteran of the region. After years behind the bars of a trio of lauded venues in the US, he founded the creative agency Rococo Cantaloupe, which is built from the ground up to "make drinks, throw parties and creates fun". His company has been behind the successful design revamp of many bars across the US, such as Zeppelin and Moonshot in Nashville.
Shaun Clarkson – Clarkson has headed up his own eponymous London-based design agency for over 32 years, working exclusively across the spectrum of hospitality. Known for his diversity of projects and his vivid colour palette, Clarkson has been involved in brand development for the drinks industry, most notably working with vodka and Champagne brands creating events around luxury launches. He also has a wealth of experience as an operator, owning bars, cafés and 'home-tels' (some of the UK's most iconic fantasy holiday homes).
If you frequent a bar where the design makes you happy, suggest that they apply to be named the first-ever winner of the Bareksten Best Bar Design Award. The application window will be open for just six weeks, so bar owners and designers should check out the application form today.
The 15th edition of The World's 50 Best Bars list, sponsored by Perrier, will be announced on Tuesday, 17th October 2023 in Singapore. To be the first to hear about the latest news and announcements, browse the website, follow us on Instagram, find us on Facebook, visit us on Twitter and subscribe to our YouTube channel.
For more information about The World's 50 Best Bar Design Awards and to see the full list of judges, visit the website at
https://www.theworlds50best.com/stories/News/bareksten-best-bar-design-award-launch-2023.html.
If you have any objection to this press release content, kindly contact pr.error.rectification@gmail.com to notify us. We will respond and rectify the situation in the next 24 hours.