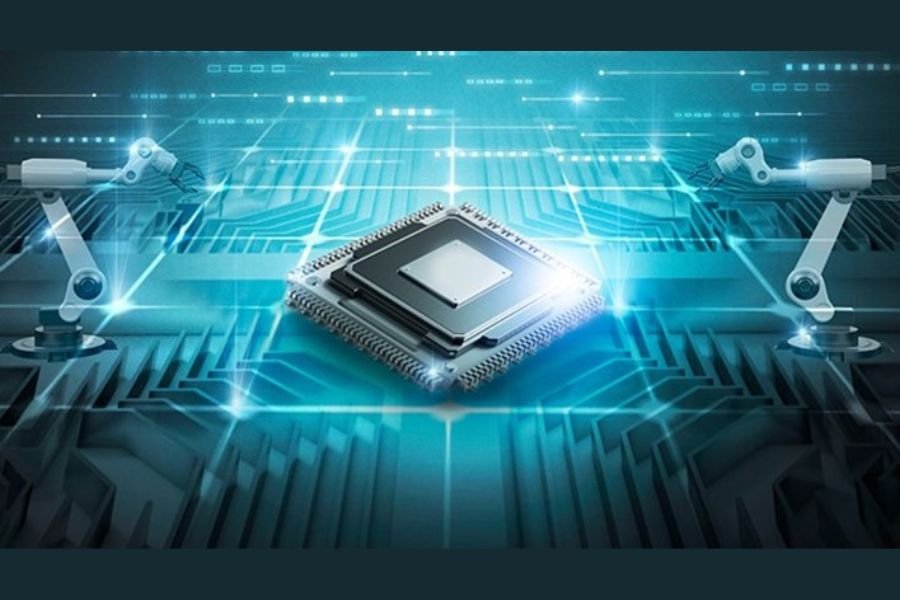 ELCINA heartily welcomes MeitY's revised initiative to Re-Open Scheme for investments in Semiconductors
Read Time:
4 Minute, 13 Second
New Delhi (India), June 3: The Electronic Industries Association of India (ELCINA), representing the electronics manufacturing sector, expressed its strong support for the Government of India's farsighted decision to reopen the window for filing applications under the Modified Semicon India Programme. This will overcome the challenges faced by investors in the current Scheme garnering a larger number of applications across the semiconductor value chain.
The Ministry of Electronics and Information Technology's (MeitY's) announcement regarding the extension of the application window until December 2024 for the "Modified Scheme for setting up of Compound Semiconductors/Silicon Photonics/Sensors Fab/Discrete Semiconductors Fab and Semiconductor ATMP/OSAT facilities in India" is a significant step towards nurturing a robust semiconductor ecosystem within the country. Additionally, the Design Linked Incentive Scheme application window has also been extended until the same period.
The India Semiconductor Mission (ISM) and Scheme for Promotion of Semiconductors announced in January 2022 have elicited significant interest among global and domestic companies in this sector. However, due to some on-ground issues, these projects have been slow to take off, and potential investors are looking for greater clarity and support. It appears to be a chicken and egg situation, with each stakeholder looking at the other to take the first step. The window of opportunity was too short, and the product definition was narrow, not allowing investors flexibility.
ELCINA appreciates the announcement by MoS Shri Rajeev Chandrasekhar, resolving these issues as the new Scheme is now open till December 2024 till budgets are available, allowing multiple entities to apply or re-apply and seek incentives, they are allowed to do so. Further, Shri Chandrasekhar stated that "If it turns out that there is more money or capital required, we will be open to that, as per the due process of going to Union Cabinet".
Shri. Sanjay Agarwal, President, ELCINA, President ELCINA, expressed appreciation, stating, "We extend our gratitude to the Indian government for reopening the application window for semiconductor and display fabrication units as well as extending the date. It underscores the government's commitment to transforming India into a global manufacturing powerhouse and will enable all units, small and large, to enter the semiconductor value chain and support its all-round growth. The synergy so created will enhance confidence and opportunities for the industry. ELCINA wholeheartedly supports these initiatives, which will accelerate the growth of the semiconductor ecosystem in our country."
Shri. Amrit Manwani, CMD, Sahasra Semiconductors, stated, "Despite challenges in kick-starting semiconductor manufacturing in the country, it is laudable that Govt. of India is firm on its resolve to develop the right ecosystem by extending the application window for modified Semicon program to December'24. This will encourage serious entrepreneurs to participate in the MEITY scheme to become self-reliant in Semiconductors".
"ELCINA applauds the decision to reopen the scheme for Semiconductor Investments, Shared Dr Ashwini Aggarwal, Chairperson, Semiconductor SIG ELCINA. "Already our member company, Saharsa Semiconductors, has taken the crown of first ATMP unit in the country and its first commercial invoice was raised in February. We have breakthrough investments announced in semiconductor R&D Engineering by the global leader, Applied Materials, and we foresee the first Compound semiconductor unit to complete factory acceptance in the coming quarter. With a strong proposal for the mainstream fab, we are geared for the next stage of evolution of the semiconductor manufacturing industry in India."
Mr. Rajoo Goel, Secretary General, ELCINA, highlighted the significance of this government initiative, stating, "The announcement not only provides ample time to investors to find partners and tie up technology for their projects, but it will also help in establishing a comprehensive eco-system where investors in all parts of the supply chain will emerge and support the growth of the sector. While we wait for the establishment of a mega fab, it is important that smaller compound semiconductor fabs, ATMP units and Design companies come into the fray in the short and medium term to accelerate activity in semiconductors. "
ELCINA is working actively on Work Force Development and Supply Chain of Semiconductors and urges its members, stakeholders, and the industry at large to capitalize on this opportunity and submit their proposals for semiconductor manufacturing units. By leveraging this favorable environment, we can collectively propel India towards technological leadership and global competitiveness in the semiconductor industry.
About ELCINA:
ELCINA, the Electronic Industries Association of India, is the leading association representing the electronics manufacturing sector in India. With a rich legacy spanning several decades, ELCINA promotes and supports the growth of the electronics industry through advocacy, policy interventions, and fostering collaboration between stakeholders. Our diverse membership includes semiconductor manufacturers, electronic component suppliers, original equipment manufacturers (OEMs), research institutions, and industry experts.
If you have any objection to this press release content, kindly contact pr.error.rectification[at]gmail.com to notify us. We will respond and rectify the situation in the next 24 hours.