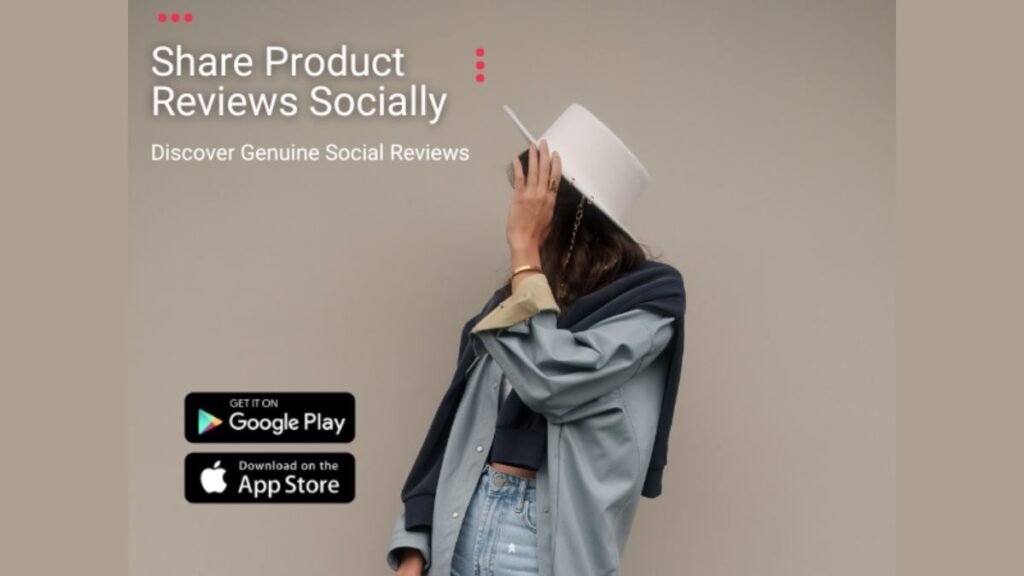 MyBranz crosses 2500 active users, hitting a whooping 30 percent organic growth; the reviewing platform boasts 5800 registered in just six months
Read Time:
3 Minute, 11 Second
MyBranz, a dynamic and rapidly growing platform
New Delhi (India),  June 20 MyBranz, one of the rapidly growing product review and recommendation platforms for the fashion industry, has recently crossed a whopping 2500 active users, owing to an impressive 30 percent organic growth achieved within six months of product launch. Additionally, the platform has since Nov 2022 garnered over 5800 registered users who have turned to the easy-to-use interface of MyBranz to glean valuable peer insights into their perspective purchases related to clothes, skincare and beauty products.
About the brand milestone, an elated Janani Kumar, Founder & CEO of MyBranz, said, " We at MyBranz are thrilled to have clocked this growth trajectory. The traction we have generated over the past six months attests to the value we strive to create for the consumer by understanding that in a market inundated with numerous products from diverse brands, and advertisements everywhere, the layperson needs a helping hand to navigate. Moreover, the milestone not only validates and bolsters our relentless pursuit of developing a seamless product reviewing process and review consumption process, and creating a community of honest, reliable and informed consumers but also further encourages."
The insights of the CEO and Founder, Janani Kumar, have driven the product launch and laudable growth figures, mainly because MyBranz has made a splash amongst a diverse user base in India. The founder, a proud holder of an MBA from the U.S. with an in-depth understanding of the global markets, draws from her alma mater to tap into the needs of various demographics who have benefited from her platform, mainly due to its user-centric approach.
The interface aside, the company's unwavering commitment to incorporating user feedback to enhance the overall user experience is critical to MyBranz's success. Moreover, complementing the unbiased reviews that benefit the customers, another appealing aspect of MyBranz is its series of customized product recommendations that reflect the buyers' personality and consumption patterns and needs.
In an age of connected devices and hyper-digitalization, the recommendations are meant to save users the trouble of browsing the vast internet landscape for viable options. Further, as a cherry atop the cake, which the reviews and recommendations are, comes the unique opportunity of unlocking exciting deals, discounts and offers the trusted MyBranz brand partners offer.
While sharing her views on brand growth, CEO Janani Kumar outlined the brand vision and shared her motivation behind founding the company. Janani reflected, " As a company, our foremost preoccupation is to think like the consumer. Only then can one truly create something valuable. Before MyBranz came into existence, when I used to try to buy products, especially online, I often found a mismatch between the promised user experience and the real feel of the product. This problem seemed universal, thus prompting the inception of our company which boasts an unbiased platform where fellow users help each other to figure out the complex process of online shopping that today's saturated market presents. We hope that in the future, too, we grow by manifolds, learning from the constant feedback we receive, facilitating consumers in making informed, peer-reviewed purchases."
All in all, the growth trajectory that MyBranz has clocked attests to its superlative brand value and continual consumer-centric efforts by the company's core team. As a result, in the coming years, the platform targets further expanding its user base, boosting user engagement, and forging more strategic brand partnerships, toward becoming one of the most trusted product review platforms and user resources globally.
For more information, please visit www.mybranz.com
If you have any objection to this press release content, kindly contact pr.error.rectification[at]gmail.com to notify us. We will respond and rectify the situation in the next 24 hours.