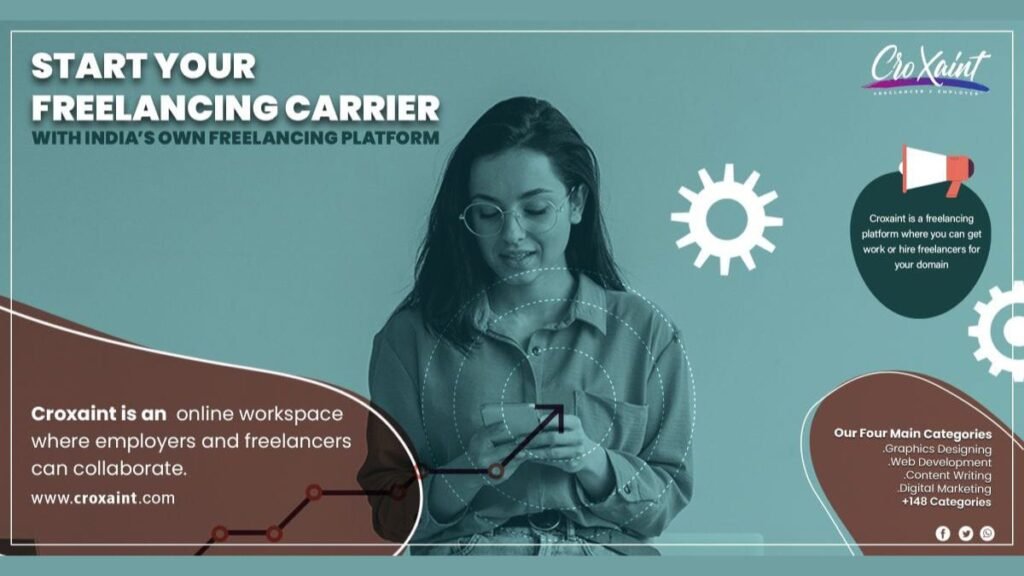 Croxaint – India's Own Freelancing Platform to Present "Coupon Code" on Hiring Freelancers
Read Time:
4 Minute, 48 Second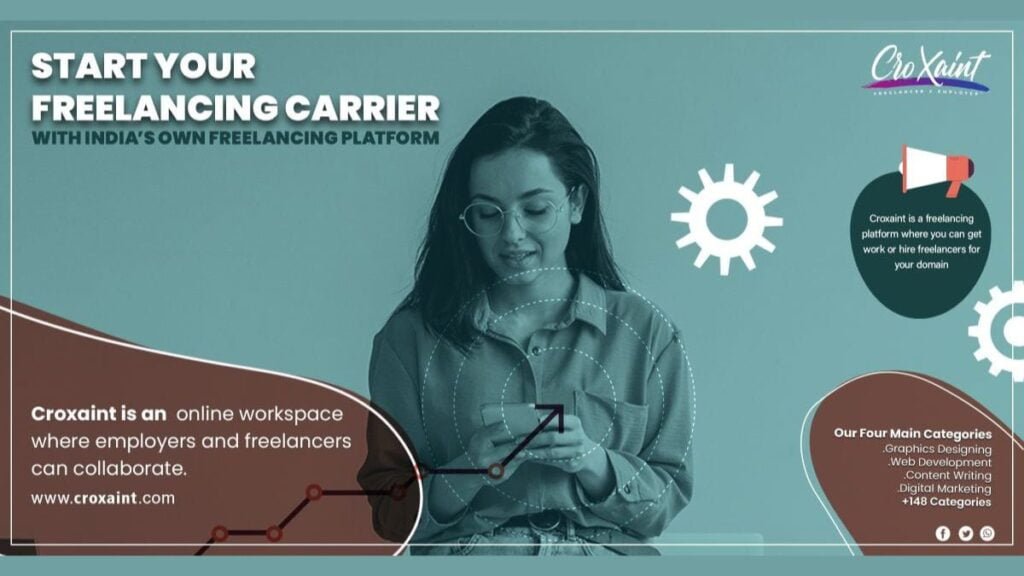 Navi Mumbai (Maharashtra) [India], June 23: Gone are the days when wearing a suit with a tie and going to a reputed office to work were considered a step towards a better career. Nowadays, the definition of a better career is a lot different. It has become crucial to find work that one enjoys doing, as this results in happiness with one's chosen career.
Respect for unusual careers has grown gradually in society over time. One such career choice is being a freelancer.
Croxaint (India's Own Freelancing Platform), on the other hand, aims to be the leading workspace where freelancers and employers can connect, corporate, and complete tasks.
Now let's discuss more about Croxaint:
⦁ What is Croxaint?
Croxaint is a workspace that aligns the client's objectives with Croxaint's talent's objectives, resulting in greater results. On Croxaint, there are tools to help its users to improve their skills, expand their business, and gain the control and independence they need to be successful. The opportunities are boundless, and we offer experienced freelancers in every subject imaginable, including technical, professional, writing, and graphic design.
⦁ Benefits of using Croxaint for Freelancers and Employers
The main benefits of using Croxaint for employers and freelancers include:
⦁ 0 Registration fees:
Croxaint is absolutely free to join for both freelancers and employers, making it an accessible platform for everyone who is looking to hire freelancers or find work.
⦁ Access to Global Traffic:
Croxaint platform provides freelancers, and employers help to get access to a global pool of talent and job opportunities, which increases their chances of getting the right match for their needs.
⦁ Secure Payment system:
Croxaint provides a secure payment system that ensures that freelancers get paid for their work securely.
⦁ Dedicated Customer Support:
Croxaint also provides dedicated customer support to help employers and freelancers with any questions or issues that they may have.
⦁ Calling Feature:
Croxaint has a calling feature that allows employers and freelancers to communicate, which can be especially useful when discussing project details or any concerns.
As the demand for freelance work increases, freelancers are charging higher prices, making it difficult for employers to hire quality freelancers at an affordable price. To resolve this issue, Croxaint is launching a new coupon code on the first hiring that provides employers with even more value. The coupon code can be used to get discounts on Croxaint's services, making it an easier and more affordable way to find quality freelance work or hire talented freelancers
⦁ Benefits of using Croxaint Coupon Code
The benefits of using the Croxaint Coupon Code "WELCOME10" includes:
⦁ Save Money:
The coupon code allows employers to get a discount of "Flat 10%" on the first hiring of the freelance services they need, helping them to save money on freelance work or hiring work.
⦁ More Value:
With the Croxaint coupon code, employers can get more value out of their investments. They will be able to find quality freelance work or hire talented freelancers at more affordable prices.
⦁ Better Quality:
Croxaint Coupon Code allows employers to find quality freelance work or hire talented freelancers without breaking the bank. This means employers can get the services they need without sacrificing quality.
⦁ Ease of Use:
Using the Coupon Code is easy and straightforward. Simply enter the code "WELCOME1O" during the checkout to get a "Flat 10%" discount.
⦁ Access to various categories:
Employers on Croxaint have access to more than 148 categories, such as Digital Marketing, Graphic Design, Writing and Translation, Programming, and Tech. What's great is that there are no hidden charges or commissions. This means that employers can find freelancers who specialize in specific areas without worrying about extra fees
Now, let us know about the tips to follow for using the coupon code effectively:
⦁ Read reviews:
Before hiring freelancers from Croxaint, be sure to read reviews from other employers. This can give a sense of the freelancer's experience and the quality of the work they do.
⦁ Look at portfolios:
Croxaint allows freelancers to add their portfolios to their profiles to showcase their work. Take a look at these portfolios to get a sense of the freelancer's style and to see if their work aligns with the project needs.
⦁ Communicate effectively:
Once you've found a freelancer you wish to work with, be sure to communicate effectively. This can help ensure that the project is completed to the satisfaction.
Employers can also use Croxaint's calling feature to communicate about the project details or any concerns.
By following above mentioned tips and using the Croxaint coupon code "WELCOME10", employers can find talented freelancers at a discounted rate, which can help them save money while still getting the quality services they need.
In summary, the Croxaint Coupon Code "WELCOME10" provides employers with various benefits, including saving money, getting more value, finding better quality work, and ease of use. To use the coupon code effectively, be sure to read reviews, look at portfolios, communicate effectively, and set realistic deadlines.
Immerse yourself in a wide range of opportunities while staying up-to-date with the latest news and offers on their Facebook and Instagram pages.
⦁ Website: https://www.croxaint.com/
⦁ Instagram: https://www.instagram.com/croxaint/
⦁    Facebook:⦁     https://www.facebook.com/croxaint
If you have any objection to this press release content, kindly contact pr.error.rectification[at]gmail.com to notify us. We will respond and rectify the situation in the next 24 hours.