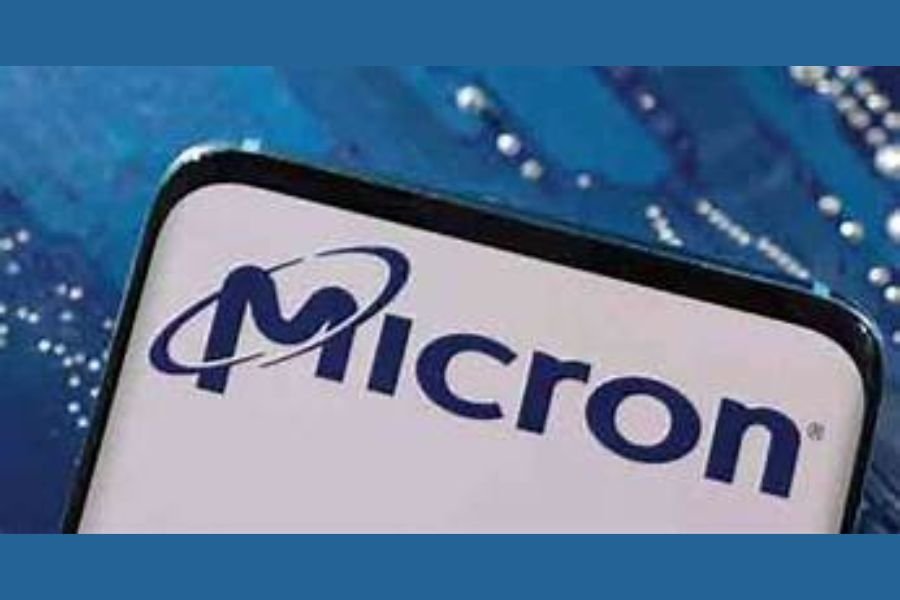 Micron ATMP Facility Will Kick Start India's Semiconductor Industry
Read Time:
4 Minute, 8 Second
New Delhi (India), June 23: The Electronic Industries Association of India (ELCINA) has applauded the announcement of Micron's mega ATMP facility. ELCINA complements MeitY for obtaining approval for the project by the Union Cabinet to invest Rs 22,500 crore ($2.7 billion) for establishing a semiconductor testing and packaging unit in India. This landmark investment represents a transformative milestone for India's semiconductor ecosystem, paving the way for the development of a comprehensive semiconductor industry within the country. ELCINA firmly believes that Micron's investment will not only strengthen India's semiconductor industry but also attract other major players to explore lucrative opportunities in the country.
India, which is fast becoming a significant player in the Electronics Manufacturing space, has achieved rapid growth as a global producer in various segments such as consumer, automotive, industrial and mobile segments and has recognized the significance of nurturing a robust semiconductor ecosystem. The absence of a domestic semiconductor fabrication unit has spurred the government to introduce incentives and actively pursue collaborations with global semiconductor manufacturers. Micron's investment stands as a major stride towards strengthening India's pursuit of an independent and self-reliant semiconductor industry.
This facility, expected to generate over 5,000 employment opportunities, will bolster the job market and spur the development of skilled manpower for India's semiconductor sector. This step will surely foster innovation and technological advancements.
ELCINA acknowledges the tireless efforts of the Ministry of Electronics and Information Technology (MeitY) in attracting semiconductor investments and creating an enabling environment for the industry's growth. The formulation of a comprehensive Scheme, including the Rs 76,000 crore incentive package announced in December 2021, was a bold step to incentivize technologically-sophisticated companies to invest in India.
Shri. Sanjay Agarwal, President of ELCINA, expressed his appreciation, stating, "This announcement will shore up the demand for Chips in the country and move India towards Atmanirbharta in this key sector."
Dr. Ashwini Aggarwal, Director (Govt Affairs), Applied Materials & Chairperson of the Semiconductor SIG at ELCINA, further acknowledged the government's commitment to nurturing domestic talent through partnerships with top Indian universities and development of a specialized talent pool focused on the semiconductor industry to strengthen India's position as a preferred destination for semiconductor manufacturing and design.
Mr. Rajoo Goel, Secretary-General of ELCINA, emphasized, "Initially, the ATMP unit serves as the cornerstone for building the ecosystem, followed by the semiconductor fab. ELCINA has always believed and championed the need for focus on the back-end semicon value chain, which would support the front-end Feb eco-system." Congratulating on the development Mr Rajoo Goel added that its yet another milestone under Shri Vijay Nehra, Secretary, DST, Govt of Gujarat and will truly add to the targeted US$ 300 Billion of domestic electronics production and digital economy worth US$ 1 Trillion by 2025.
Along with the spirit of the Government of India's policies, the Government of Gujarat has chosen a focussed policy-driven approach with the launch of an exclusive semiconductor policy and electronics policy with compelling incentives. As one of India's most industrialized states with a vibrant economy and excellent social infrastructure coupled with investor-friendly governance, Gujarat is the most preferred destination for electronics manufacturing.
ELCINA eagerly extends its support to Micron and looks forward to collaborating with all stakeholders in creating a thriving semiconductor supply chain of capital equipment, consumables, raw materials, specialized services and skilled manpower. The association remains dedicated to fostering innovation, driving sustainable growth, and ensuring India's active participation in the global electronics industry.
About ELCINA (Electronic Industries Association of India)
Electronic Industries Association of India was established in 1967 as the first industry association supporting electronics hardware when India's Electronics industry was still in its infancy. Since then, ELCINA has established itself as an interactive forum for electronics and IT manufacturers.
Our key objective is to promote manufacturing, research & development, higher value addition and business expansion in the Electronic System Design & Manufacturing (ESDM) sector. ELCINA delivers this through knowledge sharing, industry research, policy support and enabling the creation of an efficient eco-system in the country. We engage with all stakeholders and the Government and promote B2B as well as B2G industry programs to facilitate the same.
ELCINA actively interacts with the government and advises it on policy and business environment issues. It networks with technical institutions and business support organizations in India and abroad to enable business expansion and information dissemination on technical developments. With greater liberalization, ELCINA's focus has shifted to professional and value-added services to the Electronics Community.
If you have any objection to this press release content, kindly contact pr.error.rectification[at]gmail.com to notify us. We will respond and rectify the situation in the next 24 hours.